(Simeon's Journey is written by Bob Devine.  Download a free copy HERE)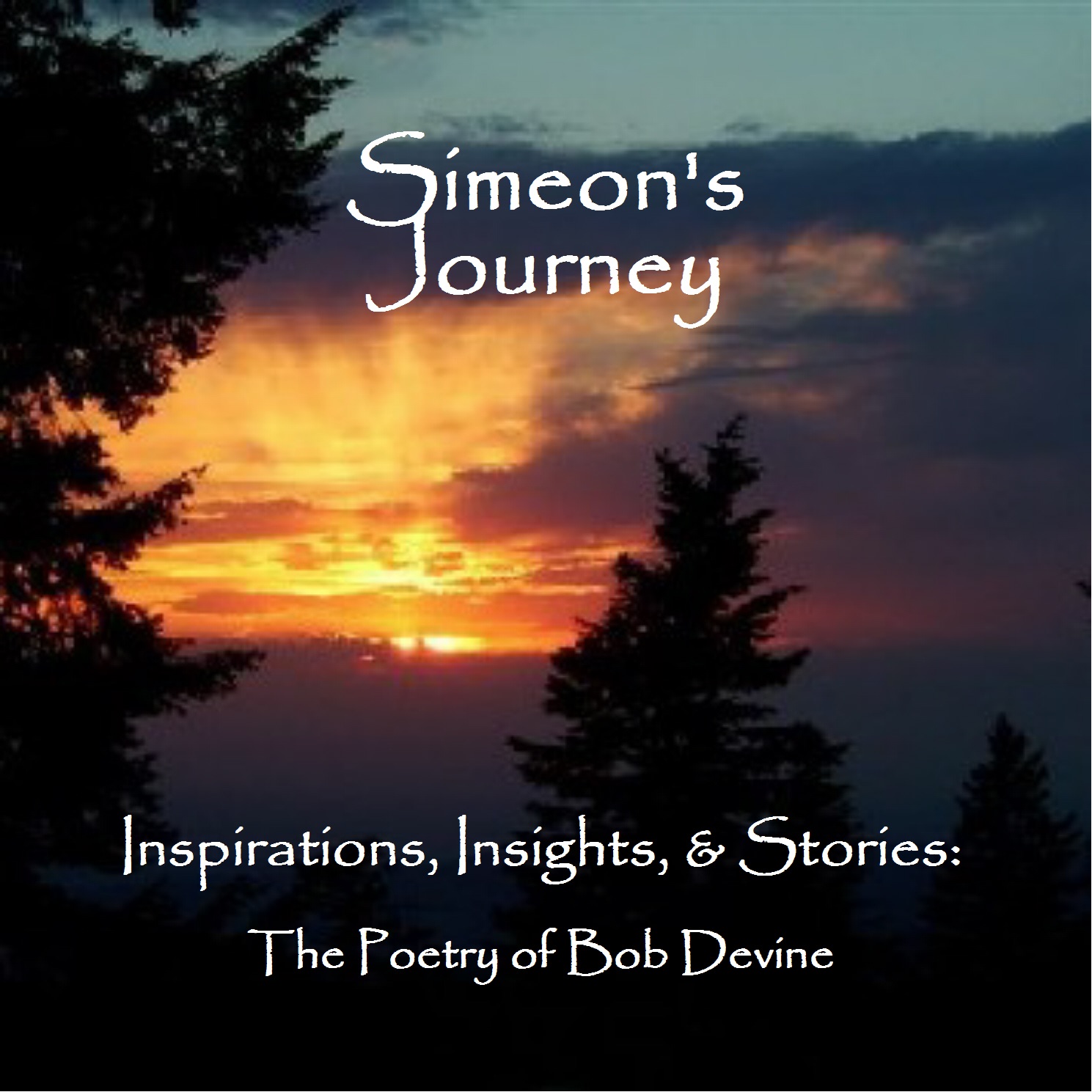 Prelude
Echoes of a thought drift inside,
     telling how the many have to hide.
          It's a company of wolves,
               the anger that we hold,
                    afraid to let it go… afraid to let it go.
                                Single truths of fools fill the sky
                                     in a world where the bravery has died.
                                          But can we see it shine?
                                               a truth that's more than mine,
                                                    drifting past the uninspired mind…
Welcome to Simeon's Journey. 
If there was ever a time to speak up and bring love, kindness, and peace into the world, now is that time. Too much fear is all around us, and the challenge is to rise from it and express ourselves so that others might see that this fear is an illusion that strangles us, and keeps us down in a world of shadows when the light is actually all around us.
A different life is waiting to be lived. Will you be one to hide or one to rise? That question is being asked of each of us every day, in every decision, and we can only hope that we choose to rise more often than we choose to hide.
This is the essence of the struggle in Simeon's Journey, a poetic experience in contrasts, alternating between moments of darkness and moments of inspiration, always reaching for the divine hand to pull me up out of my "dark nights of the soul" into the awareness of the higher potential of living.  Simeon is me, when I'm at my best, or at least trying to be my best, undertaking the journey, wherever it might lead.
I dedicate this work to my wife and kids who have undertaken my journey with me through thick and thin, but this is also for all the "hideaway heroes" whose "time has come to rise," and to the One, without whom nothing would be possible.
(Simeon's Journey is written by Bob Devine.  Download a free copy HERE)